KISS EACH OTHER, MAAAN!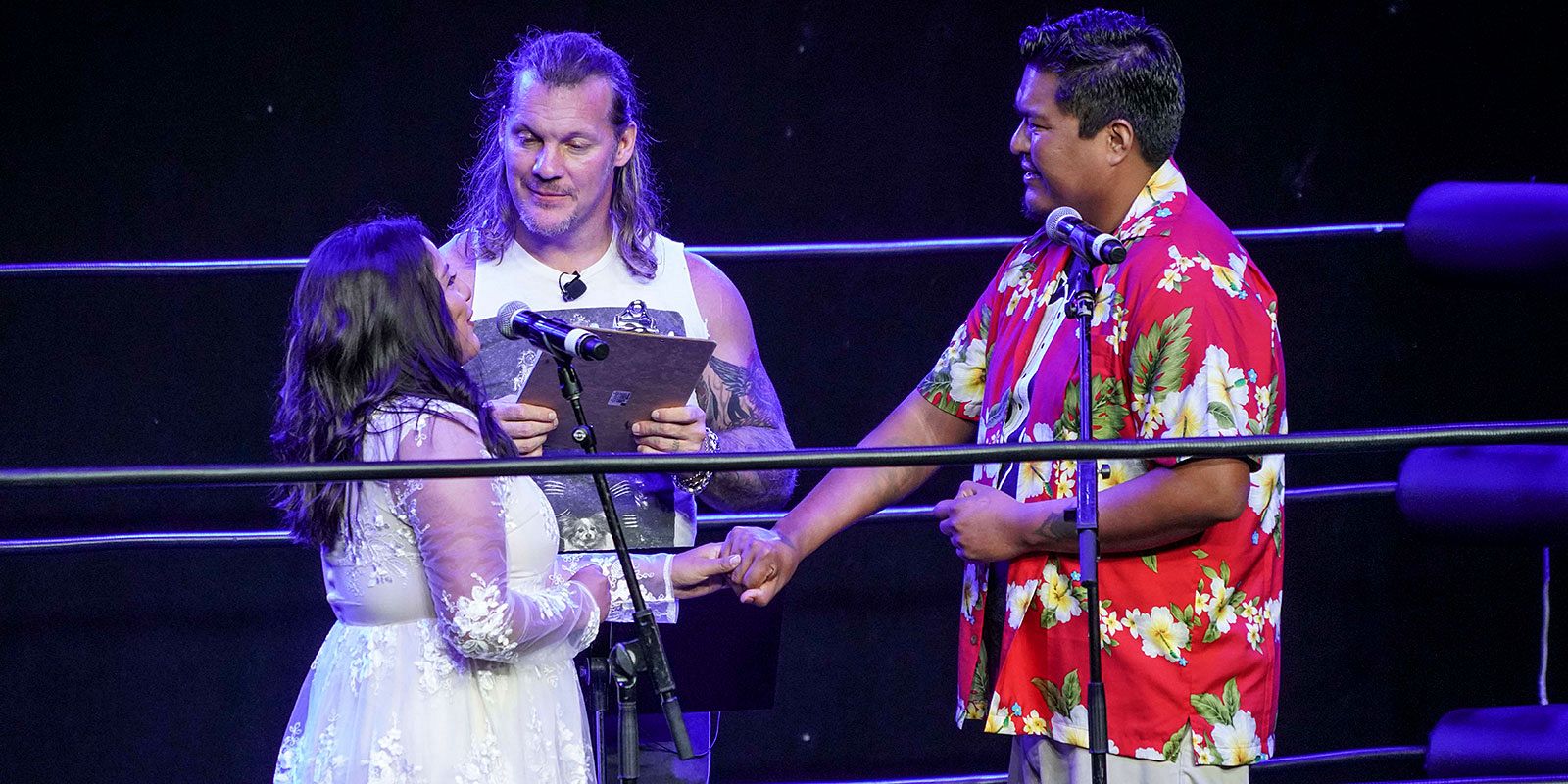 Moments That Make Life Rock
KISS EACH OTHER, MAAAN!
"This was one of the greatest moments of our lives and one that we will forever cherish."
The Wedding of Jericho was such an amazing experience. My wife and I were surprised about how well everything came together. The Sixthman team was on top of everything when planning for the ceremony once we were on board. The wedding itself was beyond anything we could have ever imagined. To think that we were going to be married inside an actual wrestling ring, by Chris Jericho on a cruise in front of other wrestling fans is something that I never would have thought would ever happen in my wildest dreams.
I remember once the plans were in place, that the wedding would be taking place after Jericho's podcast. I was sitting in the crowd until the podcast was over. I anxiously walked to the backstage area and ran into one my favorite wrestlers from WCW, Rey Mysterio. He gave myself and my wife-to-be well wishes. That moment was surreal.
Afterwards, it was my cue to take my place inside the ring with the Ayatollah of Rock 'n' Rolla. I was as nervous as can be as I was making small talk with Jericho. Once the ceremony was ready to commence, the lights went down and our wedding music began to play. As I looked towards the entrance, my fiancé was being walked to the ring by ROH wrestler, Dalton Castle. My wife-to-be looked gorgeous in her white dress as I held the ropes as she entered the ring.
The ceremony itself was perfect as Jericho referenced the initial essay that I wrote to win the contest. Then he had our wedding rings ready for us to hand to each other. The wedding ceremony ended with a, "KISS EACH OTHER MAAAN!!!"
This was one of the greatest moments of our lives and one that we will forever cherish.