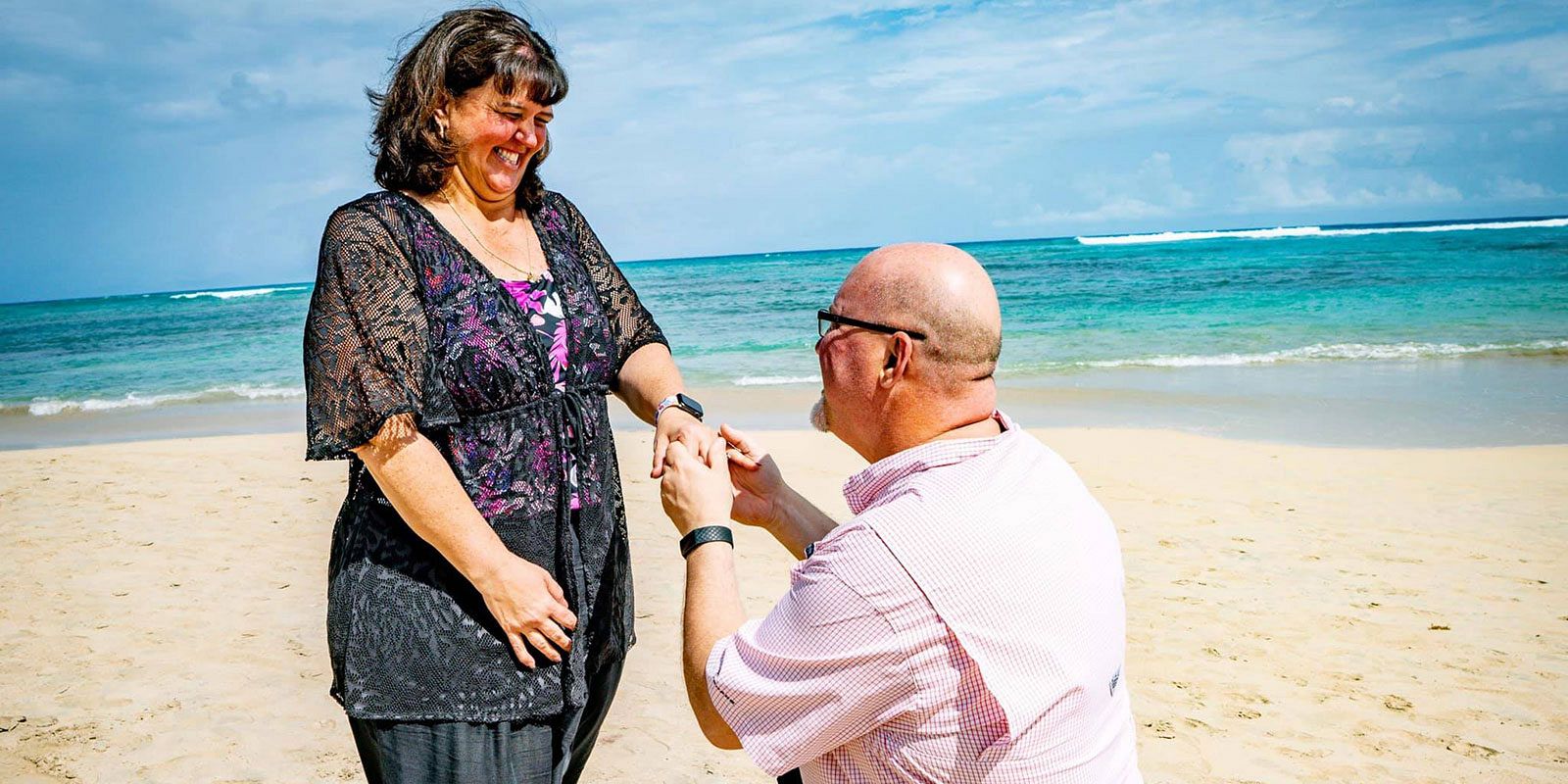 Moments That Make Life Rock
A Dream Come True on 11/11...at 11:11!
"It felt like that was the precise moment that we committed to one another, and it was truly amazing."
At 11:11 a.m. on Monday, 11/11, we got engaged in Punta Cana, D.R. during the week on All The Best Fest.

The ring belonged to my grandmother. My mom entrusted it to me years ago and I am so honored to get to wear it (my Gram had great taste, didn't she?). I was very close to my Grandma and she's been gone way too long. I miss her often and I know she would have loved Scott and would be so happy for me.

The engagement was not a surprise... well, it sort of was and sort of wasn't. We have been talking for a long time about the eventuality of getting married, and Scott knew I wanted to wear my grandmother's ring whenever that time came, but we hadn't talked about it in a while. Fast-forward to the first day here in Punta Cana and Scott was so captivated with how awesome this place was and what a wonderful time we were already having, and he said to me: "Maybe we should just get married down on the beach while we're here."
I said, "Nah, I don't think that would be best for us." Later that night, we were wading around in our swim-up suite pool, savoring the awesomeness of the experience, and the conversation came up again. He said something similar and I replied, "I don't think we should get married here, but maybe we could do something else instead."
After he thought about it for a minute, he said, "What, get engaged?" Then he looked at me wide-eyed and followed with, "Do you have the ring with you?" The look on my face answered his question and he was simultaneously shocked and ecstatic. In that moment, he knew I was ready and there was no question that he was ready, so basically it was green-lighted and the perma-grin set in for both of us. Honestly, it felt like that was the precise moment that we committed to one another, and it was truly amazing. Wading around in the pool at a beautiful resort during sunset in November and talking about our future together was absolutely perfect. At that point, I mentioned that I thought getting engaged on 11/11 would be really special and since that was just a couple days away, it started to crystallize into our plan - the rest was all Scott: 11:11 a.m., the beach, and our friends being there.